Portfolio
The WhiteHouse Te Whare Ma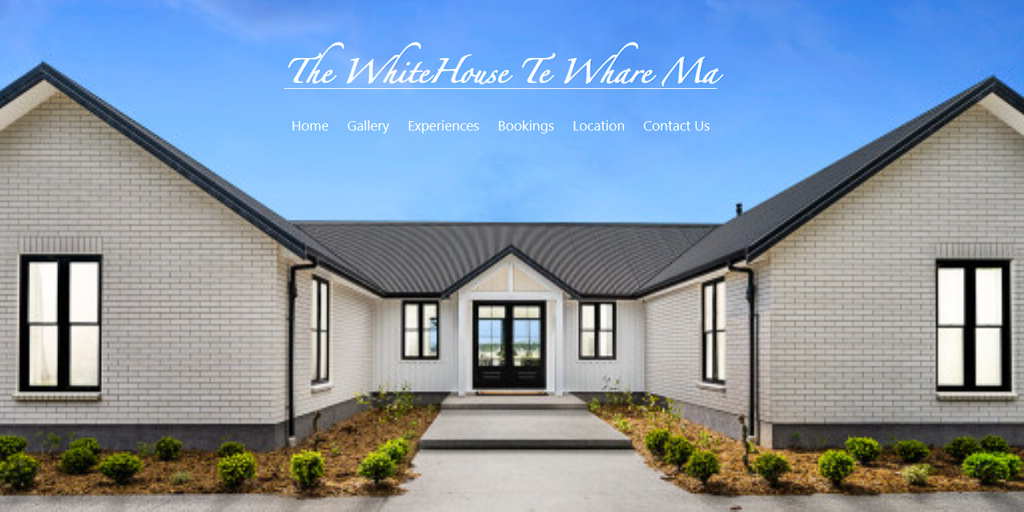 Visit website:
The WhiteHouse
Introducing The WhiteHouse Te Whare Ma, a beautiful new property in Martinborough, New Zealand. We are thrilled to have recently built a website for this stunning contemporary farmhouse, set in a 12-acre vineyard on the edge of town.
Our team worked closely with the owners to create a website that reflects the luxury and sophistication of The WhiteHouse. We wanted to showcase the property's stunning location, modern amenities, and high-end entertaining options.
The website is designed to be user-friendly and easy to navigate, with beautiful photos and detailed information about the property and the surrounding area. It's the perfect way to get a glimpse of what The WhiteHouse has to offer and to start planning your next special occasion.
One of the standout features of The WhiteHouse is the private chef who is available for onsite entertaining. We made sure to highlight this feature on the website, along with other amenities like the expansive living areas and outdoor spaces.
Overall, we are proud to have worked on this project and to have played a role in showcasing The WhiteHouse to the world. We invite you to visit the website and start planning your next luxurious getaway in Martinborough.